Honda Trading Group by Numbers
Established in

Honda Trading Corporation was
first established as Act Trading
Corporation.

Details

Consolidated sales of

Details

Number of overseas bases

Taking advantage of the total strength of
the Honda Trading Group, we offer
world-class services to our customers.

Details

Number of employees

In the Honda Trading Group,
our associates all over the
world are connecting
to customers with trust.

Details
Established in 1972

On March 21, 1972, Honda Trading Corporation was established under the name of Act Trading Corporation, a wholly-owned subsidiary of Honda Motor Co., Ltd.
It began as a venture company that sought to respond to the increasingly diverse trends of the times, search out new markets, and open up distribution channels. Thanks to the support of our customers, we had celebrated our 50th anniversary in March 2022.
57 bases in 19 countries and regions

The 26 companies in the Honda Trading Group, including those in the United States, United Kingdom, Thailand, and China, work together, leveraging their networks and manpower to maximize value for our customers and offer world-class services.
We continue to expand our network, opening a Dubai office in 2018.
Consolidated sales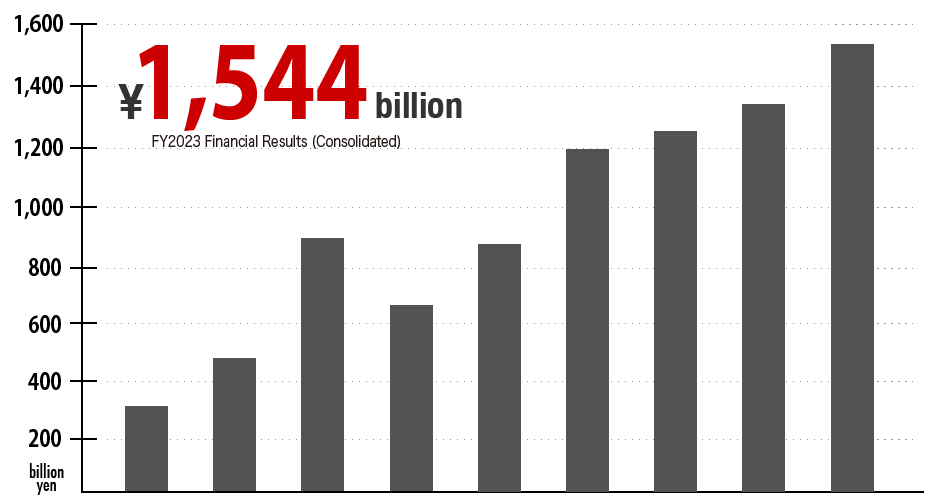 The Honda Trading Group's have been contributing to our customers' competitiveness through the provision of various services, from the supply of raw materials, equipment and parts, to iron and steel processing, manufacture of dies and molds and unprocessed aluminum, wholesale of CBUs(Complete Build Up vehicles), and recycling.
Number of associates

Similarly to Honda manufacturing facilities, we call our employees "associates" to signify that we are all "colleagues working together for a common goal."
The subject of Honda Trading's company motto is "We." Every one of our approximately 2,300 associates is our colleague, striving toward mutual improvement and trust, and moving proactively to realize our common goals.