Steel Business
A diverse range of steel materials
We procure and supply all manner of steel materials and aluminum sheets, predominantly for use in automobiles, from around the world. We also actively engage in the handling of new materials to respond to changes in the environment surrounding the automotive industry (motorization and light weighting).
Maximum use of global networks
In step with Honda's growth, we continue to expand our steel business domain. Through whole value chain management for steel materials that takes maximum advantage of the experience and global networks we have built up over our many years of doing business with Honda, we are contributing to improving our customers' competitiveness both in and outside Japan.
Proposals that meet customers' needs
Responding to customers' needs that are changing with the times, we cooperate with our business partners around the world and make the best proposals on supply chains from the customers' perspective. Using the synergy effect of our trading company function and processing function, we offer services that exceed customers' expectations.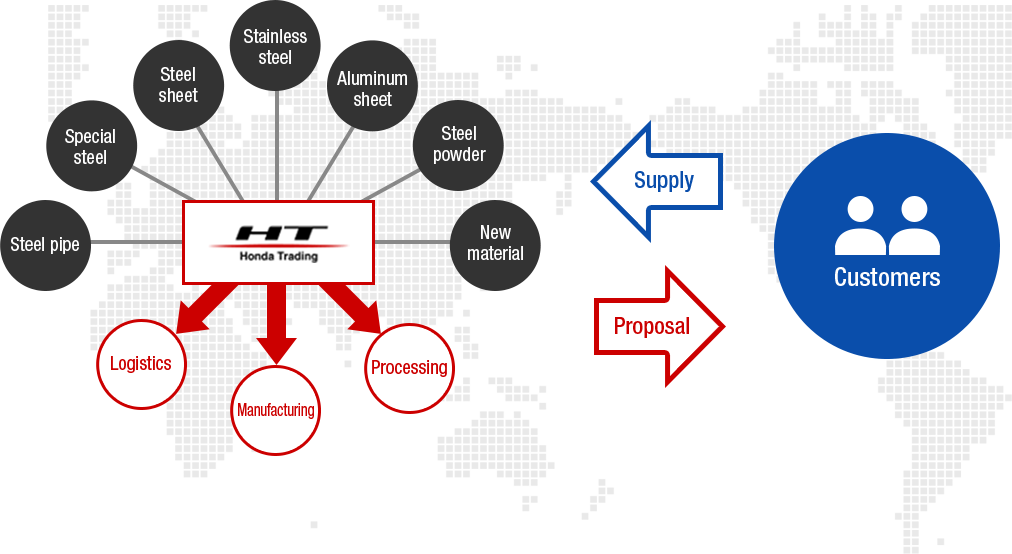 Strength/Features
Affiliated Processing Companies
Rajasthan Prime Steel Processing Center Pvt. Ltd.(India)
Major goods handled
・Regular steel sheets (hot rolled sheets, cold rolled sheets, surface treated sheets, hot stamped sheets, etc.)
・Special steel (wires, rods, etc.)
・Stainless steel (sheets, pipes)
・Steel pipes
・Aluminum (sheets, extrusions, etc.)
・Steel powder
・Other
Case study
Start of aluminum plate supply for use in hoods for eco-friendly vehicle (Honda "Civic")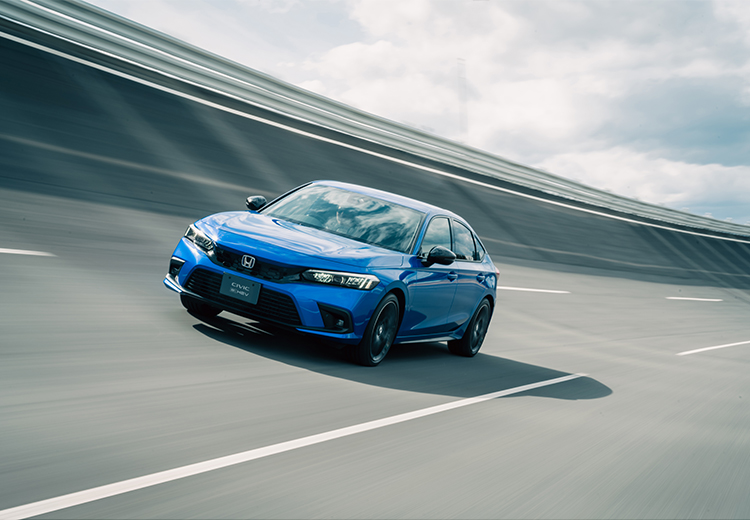 In association with the Research and Development and purchasing departments of Honda and aluminum rolling manufacturers, we supply high value-added materials for regular passenger vehicles and eco-friendly cars with their strict weight reduction requirements.
We have started supplying hood materials for the CIVIC and will further expand the range of our activities in this area.
Role in central purchasing system for steel materials in China
Honda commenced full-scale local production of CBUs in China in 1998.
To respond to the expansion of that production, we established an intensive purchasing supply chain in 2002. We invested in two Chinese companies, Guangzhou Pearl Steel Center Co., Ltd. in 2003 and Wuhan Huitie Car Armor Plate Limited Company in 2007 and established a coil center in China.
Today, we handle a wide range of materials from various countries and supply steel materials to Honda and our partner parts manufacturers. In this way, we are contributing to stable production and cost reductions.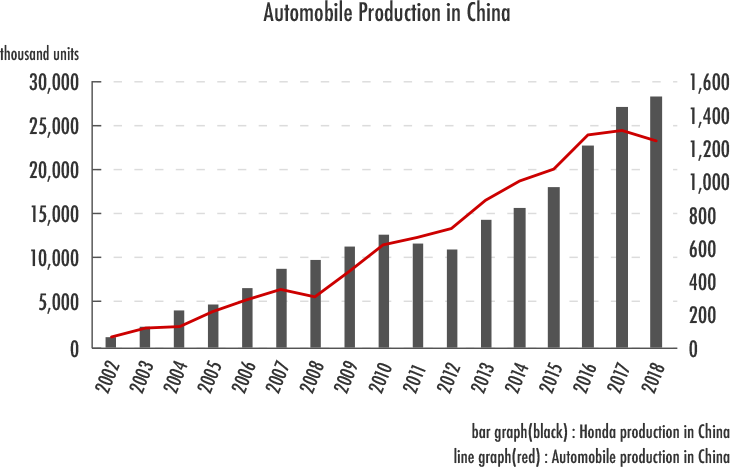 Proposal of new products to emerging markets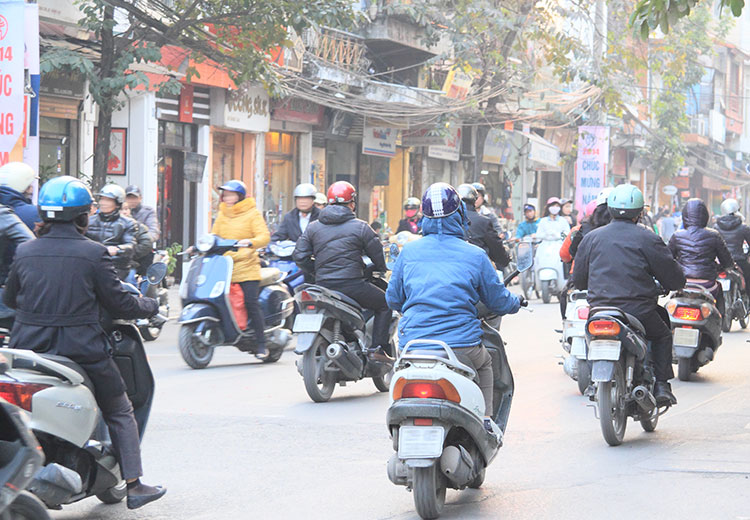 To respond to needs in the growing southeast Asian motorcycle market, we seek out and propose new, inexpensive special steel materials of good quality, establishing consistent support frameworks from the development stage to mass production and supply. Through this, we have maximized our contributions to our customers and are providing them with stable and competitive supply of materials.