Sustainability Basic Policy
Honda Trading Sustainability Basic Policy and Material issues
The Honda Trading Company Principle states that "We are dedicated to exceeding global customer expectations through creative and effective commercial activities, enhancing value and confidence." Our company's mission is to achieve environmental conservation, social prosperity, and economic development by proposing and implementing solutions to a mountain of environmental and social issues, including climate change, resource depletion and an aging society at the same time. Honda Trading has formulated a basic sustainability policy and identified six material issues that support the realization of our mission and has helped to clarify the direction and priority of future efforts.
In addition, we have linked our material issues to the '17 Sustainable Development Goals' (SDGs) established by the United Nations.
We will continue to address global environmental and social issues and contribute to the creation of a sustainable future.
We will aim to increase our corporate value by exceeding global customer expectations enhancing value and confidence and meeting the expectations of our stakeholders.
Sustainability Basic Policy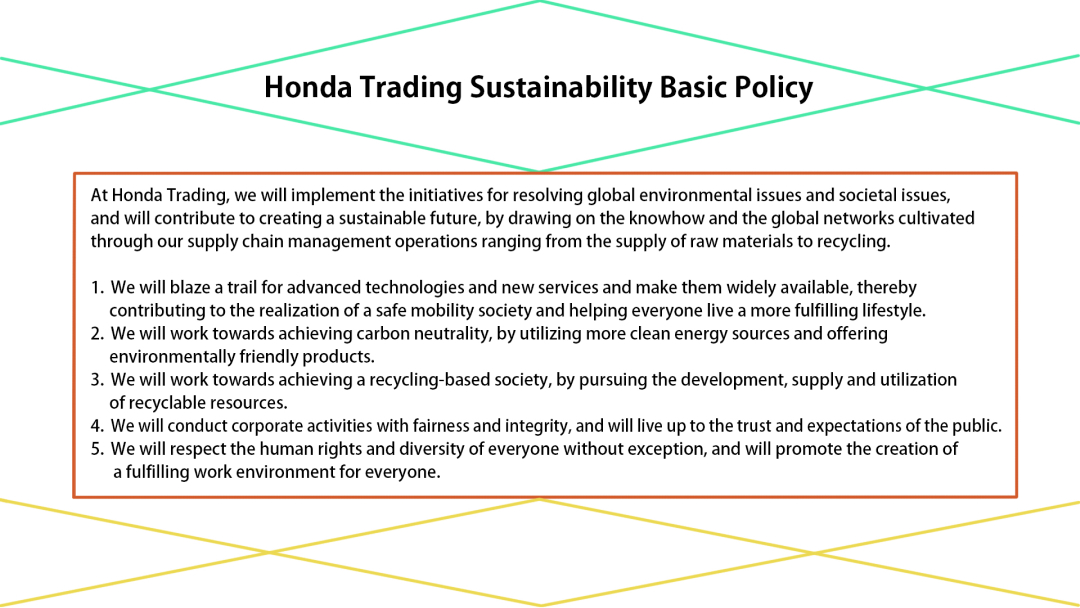 Sustainability Material Issues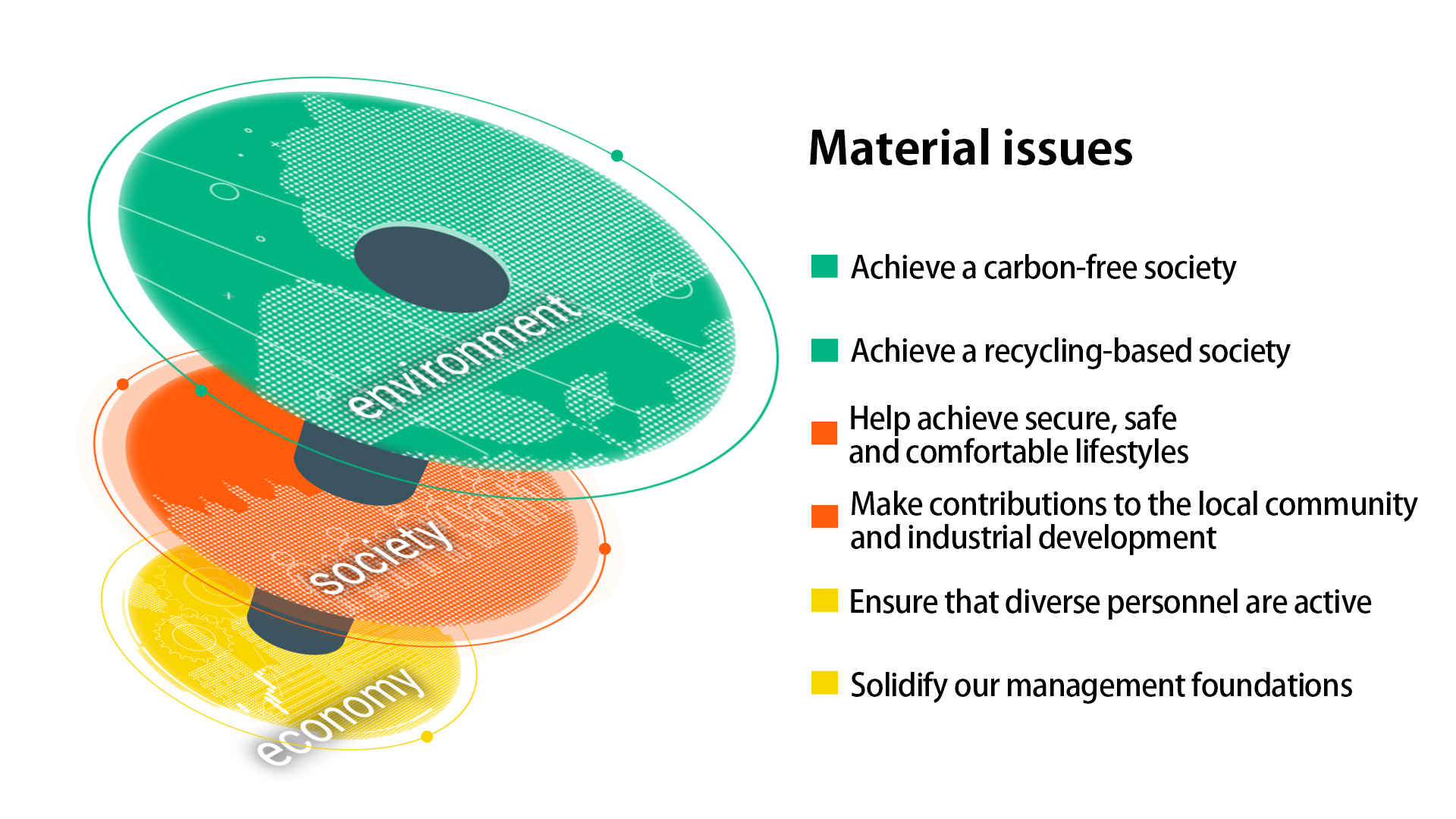 How we identified our material issues
Our areas of focus for the future are rooted in the United Nations' Sustainable Development goals and our Corporate Philosophy. We have sought to identify areas of importance from both a societal and corporate perspective in three areas that include the environment, society, and the economy. Through discussions with our management and employees, we strived to highlight our uniqueness and thoughts for the future. Through this activity, we have identified six material issues that should be prioritized for the future.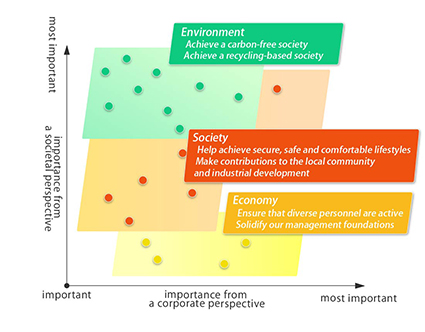 Sustainability Action Goals