Environmental and Social Initiatives
As a responsible member of society whose task lies in the preservation of the global environment, the Company will make every effort to contribute to human health and the preservation of the global environment in each phase of its corporate activity.
Only in this way will we be able to count on a successful future not only for our company, but for the world.
Concepts for achieving environmental neutrality
In order for people to live on the earth in a sustainable manner, Honda seeks to realize a recycling-based society with zero environmental impact. Accordingly, the Company has set even higher targets than our previous Triple ZERO initiative.
Efforts will be centered around the Triple Action to ZERO, which integrates three elements, namely carbon neutrality, clean energy and resource circulation, into one concept.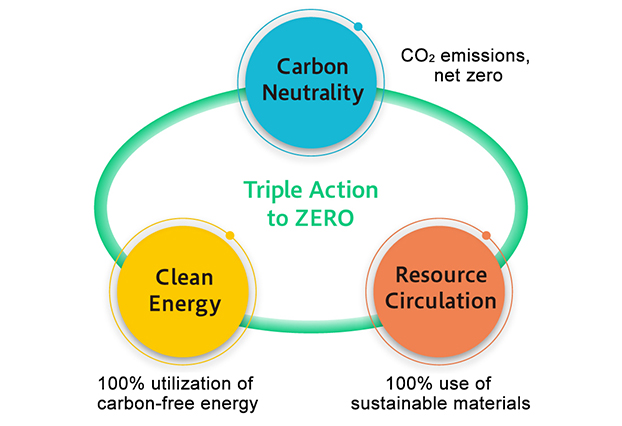 Efforts to environmental issues
Initiatives at aluminum manufacturing companies
At aluminum manufacturing companies of our group, we supply molten aluminum from plants built in the vicinity of our customers. Scrap aluminum, such as offcuts, generated at our customers' factories are recovered and melted down as valuable aluminum assets (factory return materials) and once again delivered to our customers' factories as aluminum raw material.
System for supplying molten aluminum
The standard process for manufacturing aluminum products involves aluminum manufacturers melting the aluminum (first melting process) to produce ingots (solid) which are then delivered to manufacturers. The manufacturers then melt the delivered ingots at furnaces installed at their own plant (second melting process) and manufacture aluminum products.
By supplying manufacturers with molten aluminum, we are able to reduce the standard double aluminum melting process (which requires a huge amount of energy) to a single process, contributing to reducing the environmental impact of manufacturing aluminum products, including the reduction of smelting resources (oil, gas, and electricity) and that of total CO2 emissions.
In 1994, we established the Honda Group's first aluminum smelting plant in Kumamoto, and we have since gone on to open smelting plants in Gunma and Saitama. Overseas we have developed operations in Indonesia and China.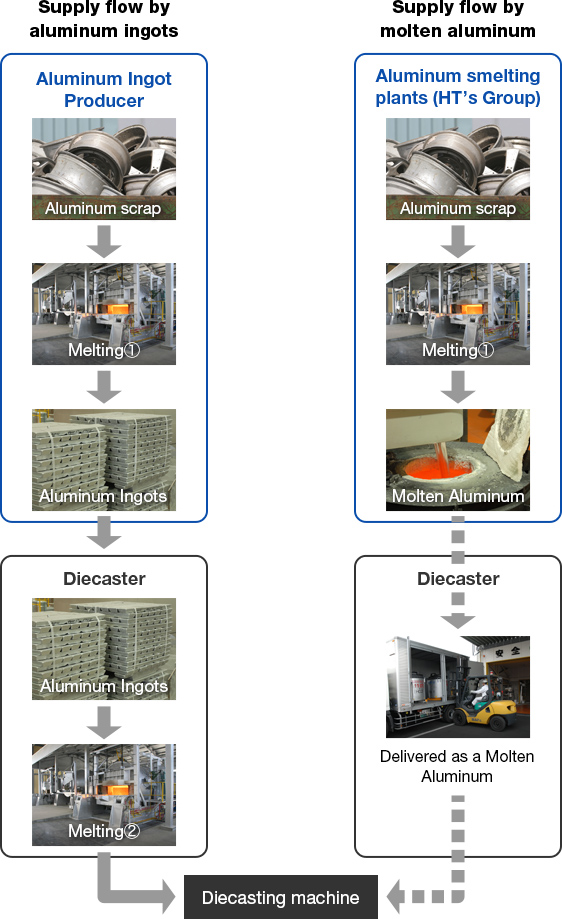 Initiatives in the field of transportation
We help to improve the efficiency of transportation in cooperation with transport companies.
In order to improve transportation efficiency, we propose the most appropriate logistics across different business operations and propose modal shifts* and the prioritization of highly-efficient ocean freight.
We are also engaged in initiatives for the active use of returnable containers(materials) and the reduction in packaging materials by making changes to packaging specifications, to the extent that such changes do not affect the products. These initiatives not only lessen the burden on the environment, but contribute to lower packaging costs for customers.
* Modal shift: A shift towards transportation and means of transportation with a low impact on the environment.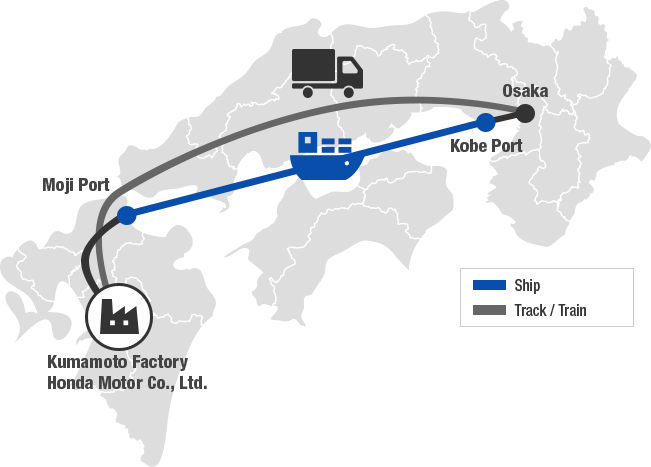 Examples of greater transport efficiency
For domestic freight from Kumamoto Prefecture to Osaka Prefecture in Japan, modal shift initiatives are underway, involving a shift from truck transport alone to efficient transport by ship between Moji Port and Kobe Port. This has resulted in a reduction in annual CO2 emissions from transport on these routes of approximately 30%.
Initiatives in the manufacturing domain
Proposals for environmentally friendly solutions
Honda Trading is focused on proposing the use of "bio-agents" for the decomposition and reduction of organic sludge generated in the wastewater treatment process.
The reduction of organic sludge, which is industrial waste, not only reduces the amount of waste, but also reduces the cost of waste treatment (transportation, incineration), and can lead to a reduction in greenhouse gases generated in the treatment process.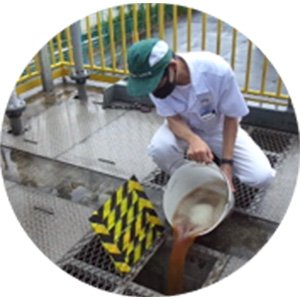 Efforts to Realize a Recycling-based Society
Honda Trading is involved in recycling scrap resources collected from various manufacturing processes or from used vehicles in all material domains, including iron, plastics, and non-ferrous metals. The following are some examples of our recycling activities.
Recycling resources for end-of-life (scrapped) vehicles
In Japan, we are involved in an initiative to improve the resources flow for automobiles. End-of-life (scrapped) vehicles recovered from car dealerships are dismantled, and iron, plastics, aluminum, rare earth metals and other scrap materials are recycled.
We have built efficient systems to facilitate the smooth implementation of reuse and recycling and aim to contribute to the expansion of an environmentally-friendly recycling society.

Recycling of waste materials generated at automobile dealers
We contribute to the reduction of environmental burden by recycling waste generated by auto dealers.
・Use of used lead batteries as raw materials for new lead batteries.
・Refine waste engine oil and supply it as recycled fuel oil to production companies.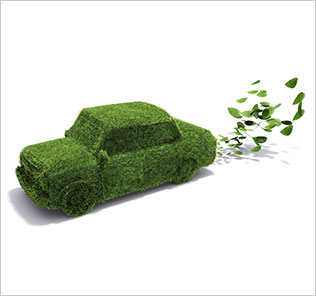 Paper resources recycling
We implement measures to collect used paper produced by Honda Group offices in Japan. The used paper is transformed back into resources at paper manufacturing companies, and then reused in brochures and other documents by the Honda Group.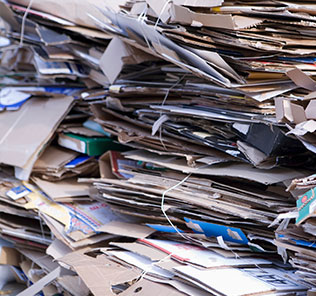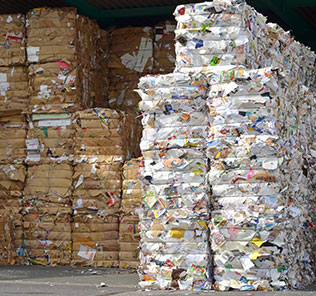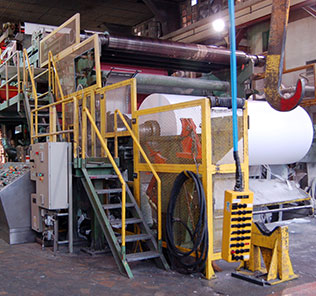 Participation in Honda Green Purchasing Activities
As a Honda Group company, we take part in Honda Green Purchasing Activities, through which we procure materials and parts that have small environmental footprints, including matters related to chemical substances.
These activities are based on Honda's guidelines, and we purchase items, considering environmental burden reduction in all stages of a part's lifecycle. We also promote the management of chemical substances, which have particularly detailed regulations, in line with Honda's management standards.