Signed exclusive distributor agreement in Japan for Brazilian gas regulator "ECO-GAS"
In December 2020, Honda Trading Corporation (Headquarters: Chiyoda-ku, Tokyo) signed an exclusive distributorship agreement in Japan with Powermig Automação e Soldagem Ltda (Headquarters: Rio Grande do Sul, Brazil, hereinafter referred to as PowerMig), and started handling the gas regulator "ECO-GAS"that reduces the amount of shield gas consumption to about 60%.
Powermig is an engineering company specializing specialized in the welding field from Brazil. Their product ECO-GAS controls the gas consumption (CO2, argon, mixed gas) in arc welding (Mag / MIG welding) automatically and electrically, and also automatically adjusts the gas flow rate according to the welding current. In addition, by suppressing the protruding gas at the start of welding, the amount of gas consumption can be reduced up to about 60%, contributing to the reduction of manufacturing costs for customers. Honda Trading Corporation will continue to propose to customers products related to cost reduction and environmental friendliness at manufacturing sites.
Product

"ECO-GAS"
Body size: Width 190 x Depth 95 x Height 58 mm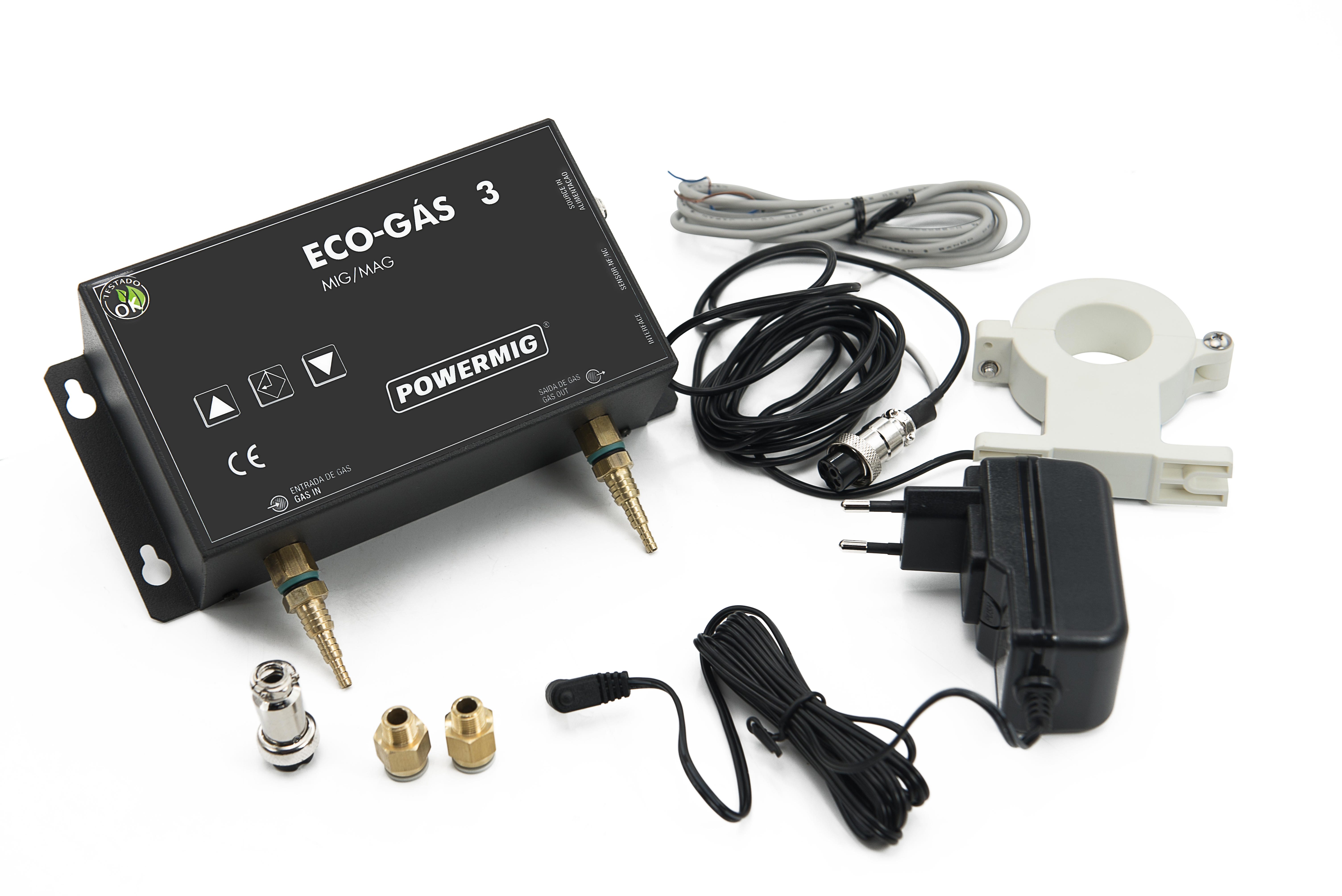 Manufacturer
Powermig Automação e Soldagem Ltda
Powermig product website
https://www.powermig.com.br/en/products/gas-saver
Powermig Automação e Soldagem Ltda Company Profile
- Headquarters location: 1900 Rosalimbo Antonio Guerra, Caxias do Sul, RS 95032-471, Brazil - Established: 2006 - Business content: Engineering business for various manufacturing industries (planning, design, construction, equipment procurement, technical guidance)
Honda Trading Corporation Company Profile
- Headquarters: Akihabara UDX 18th floor, 4-14-1 Sotokanda, Chiyoda-ku, Tokyo - Established: March 21, 1972 - Business: Procurement and supply of raw materials, parts, equipment, vehicles, etc., and processing and manufacturing of some raw materials
Inquiries
-Sales in Japan
Honda Trading Corporation
Equipment Division Mobility Business Division (charge: Ikeuchi)
Telehone: + 81- (0) 3-5295-0930
Email: Gr_HTJ_pr_HP_Equipment@hondatrading.net

-Sales in Brazil
Honda Trading Brasil Ltda.
New Business Team
Telephone: +55 19 98142 0014 (Sumare) / +55 92 99902 9484 (Manaus)
Email: htb_ecogas_sales@honda.com.br